Favourite Ingredient: Lee Kum Kee Premium Oyster Sauce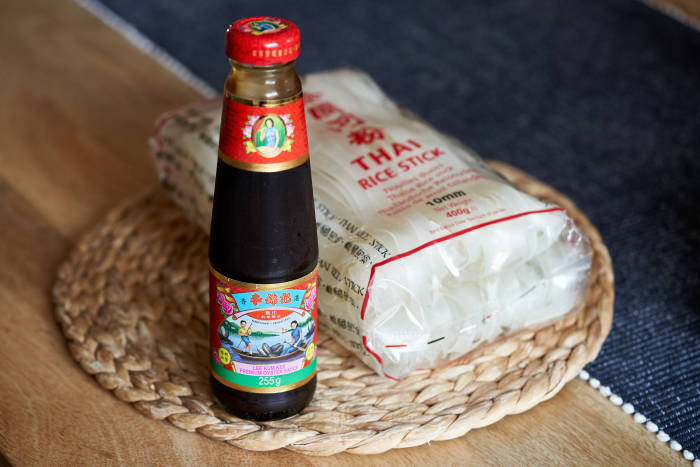 Favourite Ingredients are delicious things I've discovered and love to cook with. None of the posts are sponsored.
Lee Kum Kee's Premium Oyster Sauce has a permanent spot in my fridge and there's always a spare bottle in my cupboard. There's another version of the sauce with a panda on the bottle, which is bigger, cheaper and contains 11% oyster extract compared to 40% in the premium version. I always go for premium because I can use it neat for a stronger flavour or I can water it down if I want something more subtle.
I grew up eating all kinds of vegetables with oyster sauce and broccoli is my favourite, with mushrooms coming in a close second. Broccoli and oyster sauce are a match made in heaven and they can easily be turned into a delicious main course by adding noodles and a protein like tofu or beef.
Oyster sauce is incredibly handy because it can transform an ingredient or dish all on its own. As much as I love sauces like Pad Thai, Teriyaki, Satay and Nuoc Cham, sometimes I want the convenience of grabbing a single bottle from the fridge - no measuring and mixing. It makes a brilliant marinade for meat and if you're vegetarian there's a version made with shitake mushrooms.
The flavour is multi-layered, salty and slightly sweet; Nagi from RecipeTin Eats describes it as ten sauces in one bottle. It's a key component of the sauce for her Pad See Ew recipe, which I recently made - it was so good I ate the entire thing in a state of disbelief while trying not to think about the sodium content. 
For the evenings where I can't really be bothered to cook but I want something easy, delicious and satisfying, I make udon noodles with broccoli, cashews, oyster sauce and some kind of protein - salmon if I've got any. This five ingredient dinner comes together in less than 15 minutes and on many occasions has saved me from getting a takeaway.