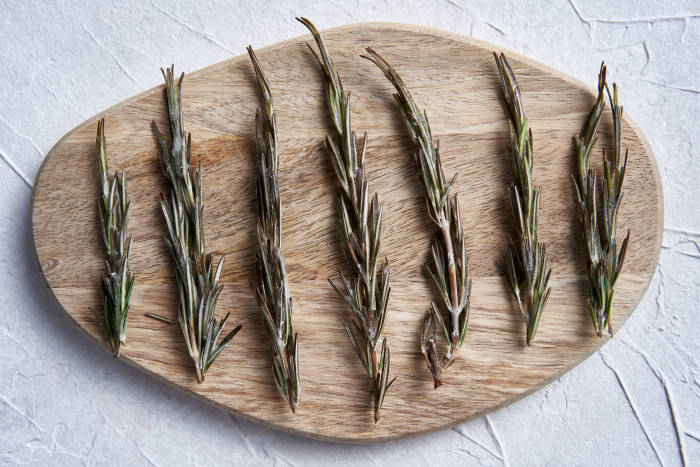 Years ago a stranger in a supermarket overheard me complaining about the short lifespan of fresh herbs and recommended that I store them in plastic takeaway containers in the fridge. It's a great tip; I often use coriander a week after it's been purchased and parsley lasts even longer.
As soon as I get the herbs home I wash them and pat them dry with a tea towel before putting them into plastic containers lined with kitchen roll. I never manage to dry the herbs properly so they're stored slightly damp (not saturated) in the fridge but it doesn't matter. It's my preference to wash before storing so that the herbs are ready to use but they can be washed later or not at all.
Recently I've been freezing herbs (after washing) and it's been a complete game changer. I started with rosemary and thyme and it worked so well I started freezing softer herbs like basil, Thai basil, parsley, mint, coriander, dill and sage. Now I always have key herbs to hand and it saves money as there's no waste. 
Frozen herbs can't be used to finish a dish but they're brilliant for adding flavour to cooked dishes, sauces and yoghurts. It's best to gently chop them straight out of the freezer otherwise they quickly wilt and stick to the chopping board. The herbs I've used recently include:
Basil in pizza sauce and bolognese
Thyme or rosemary in risottos
Coriander in curries
Mint in raita
Dill and parsley in ranch dressing*
Sage in stuffed butternut squash
I know it's not a herb but I freeze ginger too. I peel and slice it into 1cm rounds to use in smoothies and curries and it only needs a minute or so out of the freezer before it can be chopped. Tom Hunt in The Guardian's Waste Not column recommends storing ginger at room temperature and I read somewhere that storing ginger in water works well; I've tried so many methods but the freezer is my favourite by far.
*Pinch of Yum's recipe for ranch dressing is incredible but I leave out the water as it makes the dressing really thin.